Our Special Olympics Athletes!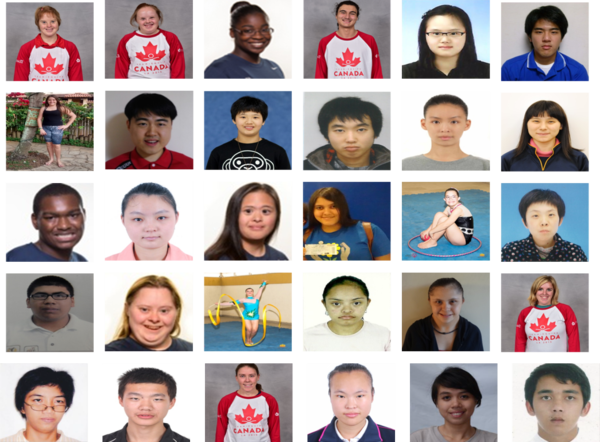 The Avril Lavigne Foundation is excited to share updates about the amazing partnership with Special Olympics. Last year, Avril and the Foundation set a goal of sponsoring 30 athletes at the 2015 Special Olympics World Summer Games for Avril's 30th Birthday. Thank you to everyone who contributed to Avril's Birthday campaign – we made it happen!
The Opening Ceremony for the 2015 games is July 25th in Los Angeles and Avril will be there to perform her single, Fly, and to cheer on all of the athletes (be sure to tune in!). Special Olympic athletes inspire us all to be courageous, uninhibited and to always putting our best foot forward.These diverse athletes are from all over the world, representing Canada, USA, Brazil, Mexico, Philippines, Japan, China and South Korea. Competing in Special Olympics lets our athletes "make new friends", "relieve stress" and "enjoy life"!
Our athletes include:
Catherine P. from Canada (Track & Field)
Robert P. from Canada (Track & Field)
Tess T. from Canada (Golf)
Katie S. from Canada (Track & Field)
Emily B. from Canada (Gymnastics)
Emanuelle D. from Brazil (Futsal, Football)
Deborah C. from Brazil (Swimming)
Vanissa G. from Brazil (Gymnastics)
Caroline G. from Brazil (Gymnastics)
Danielle Blakeney from USA (Gymnastics)
Shakila K. from USA (Track & Field)
Alica G. from USA (Cycling)
Kevin M. from USA (Volleyball)
Enrique C. from Mexico (Track & Field)
Gaby F. from Mexico (Track & Field)
Graciela H. from Mexico (Artistic Gymnastics)
Kibo S. from Korea (Golf)
Miyeon L. from Korea (Golf)
Jihong L. from Korea (Roller Skating)
Chohyeon P. from Japan (Track & Field)
Akihiko S. from Japan (Track & Field)
Rena T. from Japan (Basketball)
Katsuya O. from Japan (Basketball)
Emi T. from Japan (Tennis)
Sheila T. from the Philippines (Rhythmic Gymnastic)
Merasol C. from the Philippines (Track & Field)
Mark M. from the Philippines (Footabll)
Wang Y. from China (Gymnastics)
Wu C. from China (Gymnastics)
Jin Y. (Gymnastics)